GHIDINI Assunta
Certified practitioner
Practitionner certification date:
Dates of the professional development training courses attended by the practitioner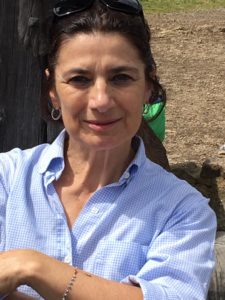 Diplomata in terapia della Riabilitazione nel 1980 presso l'università di Parma. Successivamente mi specializzo in Psicomotricità . Lavorerò per 12 anni nella riabilitazione dell'età evolutiva nei servizi sanitari territoriali. Successivamente decido di orientare il mio interesse al metodo Mezieres, desiderio tenuto nel cassettoper molti anni e ora finalmente grazie al libro di THERESE BERTHERAT riesco a realizzare. Accedo alla formazione con Francoise Mezieres e mii diplomo nel 1990. A questo punto non potevo non conoscere Therese Bertherat, con la quale inizio la mia formazione all'Antiginnastica. E' il 1993, decido di licenziarmi dalla struttura sanitaria e dedicarmi principalmente al metodo Mezieres e ai gruppi di Antiginnastica presso il mio studio ormai da oltre 25 anni . Attualmente conduco gruppi di antiginnastica a cadenza settimanale, quindicinale, mensile. Durante il periodo estivo organizzo stage di Antiginnastica aperti ai miei allievi ma anche a chi fosse interessato a conoscere l'Antiginnastica.
My contact
View the practitioner's page